Best Translation
July 15, 2010
I lay here and think,
And I lay here and wonder,
Who else has sat and watched this,
Fan whirl round?
Watched time slip away in,
Infinite circles.
Watched the same chain swivel with,
The twisting snakes,
Of reality?

Who else has stared out,
These two windows,
And,
Hoped.
Hoped to see a flying star.
An airplane.
A bit of blue sky.
Hoped the fallen shadows would,
Fight.
The walls of broken bone.
The bars,
The chains,
The hatred,
Wound
So carefully into,
Iron links.
Who else has carved their name,
Into scrubbed white paint,
Remember me, remember me,
For I am gone.
Best translation...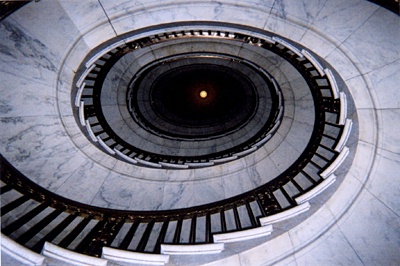 © Kyle T., St. Joseph, MO