Three Little Words
July 17, 2010
Do you really love me?
Like you say you do
Or are those beautiful words
Spoken often, but not true

It truly scares me
Those three little words
Am I right to feel this way
Or is it completely absurd?

Eight letters, three syllables
Each filled with so much power
But when so overused
It's beautiful meaning turns sour

It is truly wrong and depressing
How easily it rolls off their tongues
Yet when I hear that phrase
I lose the air in my lungs

I begin to panic
And my heart races faster
My throat closes up
It becomes a disaster!

Why do I feel this way?
I guess It's lack of trust
There is a very fine line
Between real love and lust

When you open your heart
And you've been betrayed
It's hard to love again
If you have been played

If I say "I Love You"
And mean it from the heart
You would then have the power
To rip and tear me apart

When your arm is broken
It takes time, but it will heal
When your heart is broken
It's hard to tell what's fake from what's real


If you truly love me
You have to understand
You need to be patient
To just hold my hand

Prove it, don't say it
If you want my love
And if you succeed
I'll be everything you've dreamed of...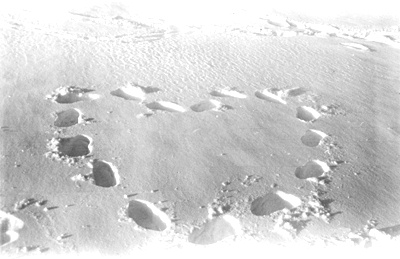 © Kim B., Marblehead, MA