She gets to me
June 24, 2010
I let it happen,
without wanting it to.
She enters my mind,
While my angry blood rises.

She had him before I,
He loved her with all his heart.
She has part of his love still,
Always will.

We were friends,
While she was happy,
When she threw away happiness,
I picked it up,
And was accused of being,
a backstabber.

She believes her intelligence,
Gets stronger daily.
Although her maturity,
Slips down the drain.

I try not to be childish
Tell myself not to let it happen.
But my fighting can't stop it,
She gets to me.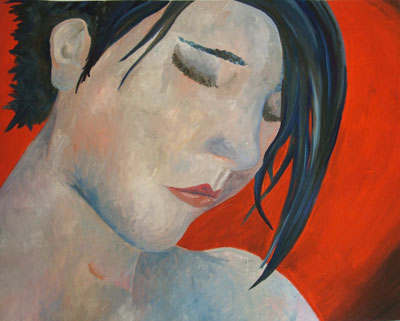 © Lindsay S., Billings, MT