Remembrance
May 26, 2010
Silently drifting,
Into place where the beginning is the end.
Accepting what happens,
Just wanting it to end.

Watching you cautiously is someone you know is strong.
Keeping your hour-glass eyes open, just slightly.
Watching them gaze,
Into empty air or perhaps a thought lies there?

What are you thinking?
Tick-tick-tick
What are you waiting for?
Tick-tick-tick
This is your last hour.
Use it as flour,
To bake your last moments of remembrance.

Suddenly, eyes snap wide.
Lips pull tight.
Eyes are fire,
Thoughts run wild.
What is this?
White ghosts' flight.
Blurry melds with clear and all becomes vaguely familiar.
Then you feel at peace,
No more pain.
Eyes are extinguished.
Lips relax.
Now all that lasts,
Is the thought of what once was,
Watch me drift now,
Remember.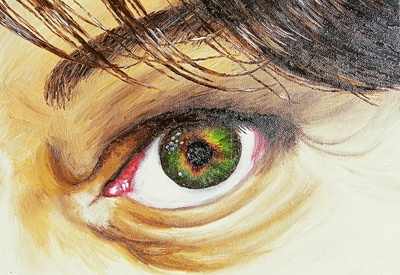 © Alyssa G., Charlotte, NC