All the Rest Are Oppressed
May 24, 2010
Listen here and you will hear!
your past hist'ry is to fear
Listen here and listen near
you'd be right to want to know
where (about) that you should go
I haven't a clue, but turn your ears
turn your eyes; look in mirrers
see beyond, look, the features
of all the many diff'rent creatures
what makes you the very best
if all the rest are just oppressed?

You'll be alone – among many men,
a sea of monsters, you'd call them then,
you'll look away and your back'll burn
by heavy moonlight, and back you'll turn
your scars showing, heavy with concern
so ocean waves will draw to you
and wash over the others too.
close your eyes. embrace it.
look around, and face it
clouds of silence will cling to you now
as no other man can talk anyhow
will you still be the very best
if all the rest are no longer oppressed?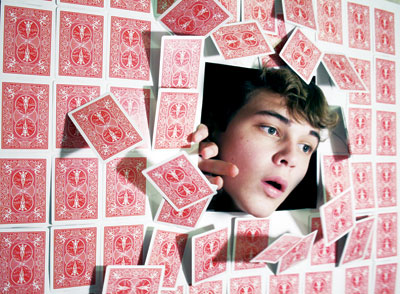 © Mike B., Harrisville, RI