He laughs when I cry and it hurts!
February 20, 2010
He makes me cry .. if not everyday then every hour.. if not every hour then every mintue.. if not every mintue then every second.. if not every second then every moment!
He calls me his dear, and it kills me becuase I know thats a lie!
He laugh when I read what I've been trying to write for so long and call it a poem..
He whos suppose to give me hope and support gives me hate and with him I lose competely all my self confidence..
He whom you might all be thinking is my sweetheart, but he never was, he who You will never guess who it is.. Hurts me so bad..
He's the reason why Ive done so much without thinking!
He's why I give up before I even start becuase I know that he would never care..
He's what makes me wish I was dead before I tell or say a word..
He's why I am writing this.. Hes what makes me stay in bed for hours so I dont have to see him..
Hes what makes my heart tears apart becuase he makes fun of the way I talk!
Hes whom LAUGH at every good thing I do!
He takes my heart out of my chest while I watch him speechless!
Hes the one who laughs when I cry.. and it hurts!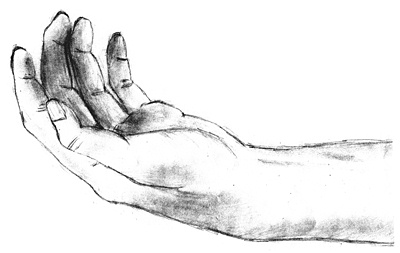 © Shana G., Cross Plains, WI