The Story Of Life
December 7, 2009
Life is unexpected like a chapter in a book.
People make mistakes and learn from them when

they realized they have matured.
Emotions are never absent.
Hearts are always beating.
Eyes are always wandering.
Tears will be shed.
Fingers will touch and linger on what our world is made of.
Your feet are your guide to walk down the right path.
Your ears will help you comprehend all the words you hear.
Your mouth and voice are your most important instruments
Use them wisely and don't say anything you'll regret in the
future.
Don't lie and be deceitful because you only have one life to
live so make the best of it.
Don't hold grudges and waste your time hating people
because it's not worth it.
You must keep your head held high and don't let anyone
stand in your way of succeeding.
Be true to yourself and keep a smile on your face.
Take advantage of all opportunities because if you don't
you will regret it.
Don't blame anyone for your imperfections because no one
in this world is perfect.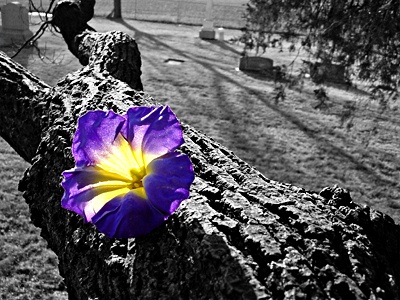 © Greg K., New Lenox, IL