Wishing Star
November 7, 2009
I wished upon a star, one night;
Then I saw how far it can go,
Lighting the path it tread on,
Which shone with its afterglow...

It whooshed through the darkness,
Like a little flicker of hope,
Amongst all the desperation,
Assuring, we're not to mope.

And the wish I made on the star
Was something I longer for:
I wanted fame and recognition,
In this world of love and war.

I am just a nobody now,
A face in the crowd;
When will I really achieve my goal,
So I can be head-held-high proud?

Oh, mystic wishing star!
Enlighten me with your light,
I'm working hard to achieve my goal;
Make my future bright...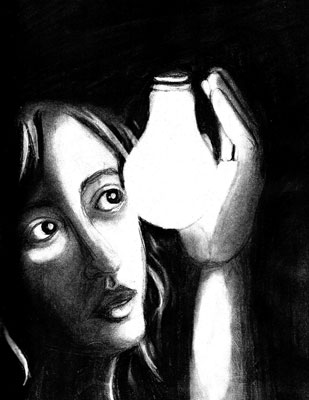 © Jessica P., Bethel Park, PA