Oblivion
MAG
October 28, 2009
Just you and me
perched on the edge of
oblivion
History in our laps
And time dribbling through
our outstretched fingers.
Life
in sweaty glasses beside us
And love
gossiping with the breeze
as it lightly kisses
our faces.
Light is dripping down
our rosy cheeks
And all around us
are dew-spangled cobwebs
of dreams.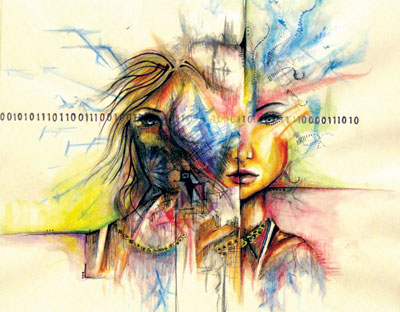 © Melissa W., Fayetteville, GA