And Class Drones On
September 17, 2009
the class drags on,
as students complain they don't understand.
a girl creates a ruckus;
shes asked to step outside.
12 minutes til the end of class.
students pay attention,
while others draw and write.
my minds wandering to my boyfriend.
i imagine being wraped in hiss arms,
as he slids his lips across my face;
his hands slipping acros my hair.
my daydreams interrupted by the teacher;
asking a question.
i guess-
get it right.
the other students struggle to keep up with him,
but others stil continue thier own thing;
like me.
7 more minutes to go.
the teachers writting on the board.
some students ask questions,
while 2 others sleep.
i yawn.
i'd like to sleep too,
but my mind wanders back to my boyfriend.
he gives me a sweet kiss..
"ACHOO! ACHOO!"
i'm jerked out my fantasy by sneezing.
the girl who creates a ruckus comes back in.
the teacher stands at the podium,
asking questions that no ones answering.
everyones lost interes.
the bell sounds.
class over.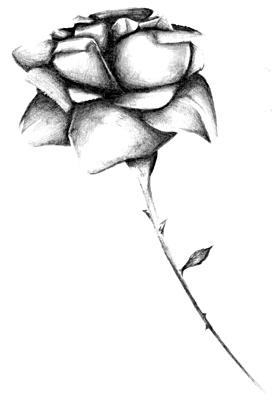 © Yisrawayl G., Philadelphia, PA