Used & Confused
September 3, 2009
Today in gym
Our backs pressed against
Pluto-blue mats
Routinely bringing our chins
To our knees
Then back down
Teacher called them
"Sit-ups"
We called them
"Torture"

I say
"I met Noah today. Seems nice."
And your eyes go all fuzzy
Like a broken television
Your braces
Hook your lips
As you open your mouth
To reply:
"I only hang with him
So I can talk to Illinois"

Illinois
He wasn't really from
Illinois
He was from
Kentucky
But still
What a name

Although those weren't my thoughts
My thoughts were
Flashbacks
From when we would sit
With the guys
At picnic tables at lunch
Play basketball at recess
Copy math answers
My friends
That became your friends
Through association

And my mind tapped the words
To form the sentence
I would never say
Aloud

"Is that why
You hang out with me?"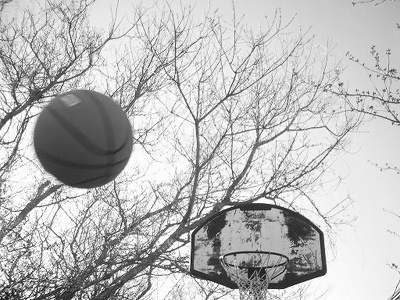 © Ali C., Hyannisport, MA