One Word
September 2, 2009
Just seeing you in the hall makes me want to smile,
So I bit my lip and turn,
Then wander why.

It hits me,
I like you,
I like you a lot,
I don't know that I have felt this way about another,
It's different.

I wouldn't say its love I don't know what that feels like,
Love is a stranger to me,
I wouldn't recognize it if it sat right next to me.

It bothers me that I don't know
how you feel toward me.

A feeling aches within me,
Just to hear a word,
Just one word,
Just one to tell me something,
Anything,
Anything at all.

You're not going to give me anything are you,
Not even one word.

You don't know how I feel, or do you,
Do you?

I don't know how you feel about me,
And I wander what I'm feeling for you,
Give me a hint,
Throw me a vowel,
One word will do me fine.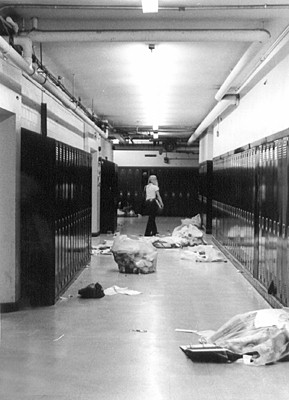 © Halsey S., Marblehead, MA