The Glaring Truth
November 17, 2021
Hate and intolerance, wicked evils of the world.
Prejudices, biases, and bigotry
ran high and rampant -
in times of unrest and hardship.
Why are some so thoughtless?
I realize that hate is not something
that is natural to us.
From the early beginning of life,
that spontaneously sprung into existence.
Like a blade of grass appearing unbeknownst
in a silent crack on the sidewalk.
Back then, we were still -
uncontaminated by the evils -
as we grew older, in some,
they took roots and planted the seeds
of ignorant stereotypes.
Put in place and cultivated,
by the very society we live in.
With the numberless amounts of fertilizers
that society fed to them,
they began inciting hate and prejudices.
In the end, all those efforts resulted in violence.
Purposely released upon those
of difference, be it of
race, religion, or sexual orientation,
that can't bend to its will,
in its own disillusioned image.
Hate, intolerance, prejudice, bias, and bigotry -
from forth its heart
it unleashed onto the world -
fear, unrest, violence,
and ultimately, destruction.
Let's change the course of destination
set by society.
Let's take on those wicked evils.
Let's prevent that ultimate destruction.
Let us be the change that the world needs;
rebuilding from scratch
and learn from the past.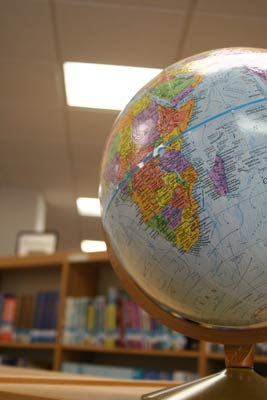 © Jessica G., Omro,WI