Night-Whisperer
January 26, 2021
Waltz of life—
From the canyon of night,
my sleepy feet learned to dance.
Sweet are the stars.
Bright is the moon.
God will not change.
Mighty oceans roar
and no one's true love
is ever in vain.
Dance, war-weary child!
Dance, freak and outcast.
The shackles fly,
my mouth opens to the sky.
The grass is a soft sweetbed.
I'm crazy but I don't care.
The world smells of things growing.
Green is the spring.
Yellow is the wall.
White is the winter.
No one's true love
will ever be in vain.
From the Grand Canyon of the night
My sleepy feet learned to dance,
my hands learned to hold a baby star,
my tongue learned to taste
ambrosia from the Milky Way.
Through the waltz of days—weeks—months,
years and eons.
Dance!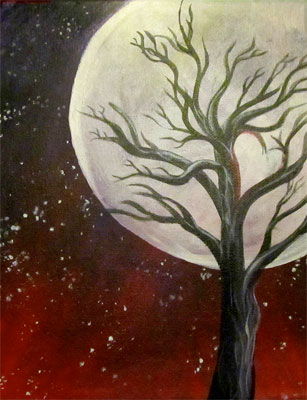 © Rebecca F., Madison, SD