Angels
MAG
May 3, 2009
At camp they tell us all life is a miracle,
Every single soul that breathes our air is here for a purpose.
All the people who do bad things
Are not bad, but are in need of help.
That everyone has the opportunity to be an angel.
But what if I don't believe in angels?
And I don't believe in miracles.
And I think some people are bad.
I live in the city, I know.
I've seen bad things, and I think to myself,
This can't be the work of angels,
This isn't a miracle.
I think at camp they are the ones who are in need of help.
They say all people are good
So that they can have hope for themselves.
And after my stay at summer camp,
Where there are trees and lakes and we sing,
I come back to my city and I don't dream
Of flaxen angel hair and heaven.
I have come to the conclusion that
I am lucky I live in a place without miracles
And the angels don't take away
My plastic bottles and the streets
And homeless people.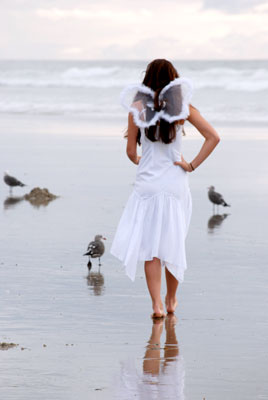 © Junia Z., San Diego, CA