In Your Fault
January 17, 2019
We took a toll on doubt, didn't we?
All those mouths forming the words, "it won't last,"
We fought a lot of odds, didn't we?
In January, the nostalgic breezes froze my heart.
I swore I wouldn't survive.
You came along, I pursued a way to fill the whole inside me.
We were different, weren't we?
All the couples, basic.
Us, unique.
We were gullible, weren't we?
Imagining a future, giving into the lofty hopes
we'd last.
And we could've, couldn't we?
It's January again, one year later, but
you're gone.
This hatred trembles my exsistence, remembering the promises
you tried to make to me, reminiscing on your assurance,
you got some kind of nerve,
leaving me.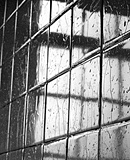 © Sared S., Pompton Plains, NJ