A Ripple of Sound
December 25, 2018
A single note.
A mere chime of a trifling sensation.
An echo.
A whisper.
A fading sound, small, yet shaping the silence.
A fading sound, cradling the aura that might yet be perceived by the listener.
A single note, with a dying remnant.
A weak, small echo, that begins to ripple the solemn waters of silence.
A ripple.
A stroke of a harp.
A touch of a string.
A resonance.
A whisper.
A sliver of sound.
A fruitful kiss of color to the gray waters of silence.
A flourish.
A persisting sustenance of sound.
A handcaressing the surface of the water.
A chromatic perception of an ever lingering sound.
A river.
An ever continuing fantasy of sound and color.
A fleeting dream of a swaying water.
A sweeping lingering of a dancing ecstasy, more than an echo, more than a sound, more than a ripple- a dance of pure emotion.
A voice, a sound, a ripple, an echo.
A dip of a paintbrush, a stroke.
A sonorous sense of color.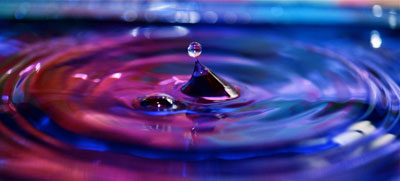 © Haley L., Anchorage, AK