True Colors
December 17, 2018
Part of me is bright pink-
perky and flamboyant,
happy and humorous,
always telling jokes and enjoying life.
But under that bright pink,
I am a fading blue,
like a blue sky that is being covered by dark clouds,
cautious and shy,
like an animal in a new habitat full of different species,
they're both the colors of me that I show.
But when I'm that animal in the new habitat I turn grey,
full of anxiety and fear,
like having to switch schools in the middle of the year.
Other days I feel like the vibrant purple of a tulip beginning to die,
betrayed, used, and useless,
like a sentinel that has nothing to guard,
always watching my back and feeling left out.
But those are the sides of me I don't show,
because of my fear of not being terribly important to anyone anymore,
just existing in people's lives.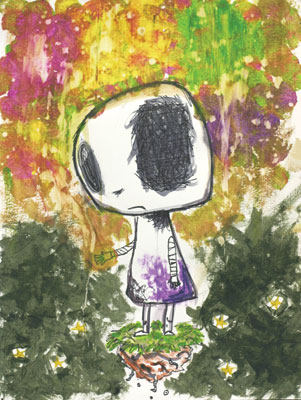 © Ashley W., Port Charlotte, FL