Lone Wolf
July 18, 2018
A lone wolf,
Moonshine glow, craters hail,
New observation, never fail.
A flick of a bushy tail,
A lagging limp cannot exist among the dark trail,
For what can be without sight,
Nothing to you,
So nothing in all to your pack
Is back.

Still is the prowl, haunted howl.
Cannot carry a hunt
Without those to hunt.

So there she stay,
Tail tucked in between her legs.
On the others moved,
Hummingbird, whole vibration,
New sensation.
She became lost in everything
That was not herself.

And starved she was,
Though no hunger for blood,
She was risen,
From her friend's prison.
And she knew what she really did need
And what she was, what she does.
Cause you are nothing without just what you were.
For, evermore.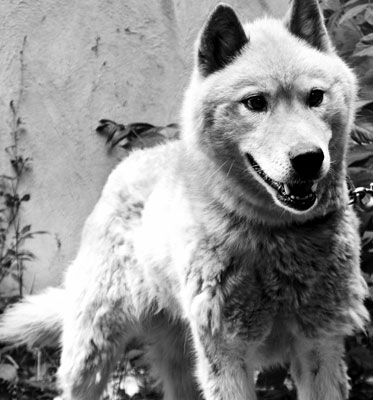 © Mike A., Newark, DE