Experiences With You
October 9, 2011
A bright sunny morning
With a nice an early sunrise.
Today, no rain will be pouring.
To you I'd never think of goodbyes.

Starting sounds of a water at boil
Every morning tea creates the memories with you
A spoon of honey that will never spoil,
Every day with you, there's always with things to do.

Days filled with us never solo
Enjoyable work days I'll never forget
With you the days never go slow
Every second with you I'll never regret

Today, a country drive just looking at farms
Teaching me all of my unseen
Being with you, my heart warms
The days with you are never routine.

Tomorrow, another day with you shining,
But as for now, a good night as I shut my eyes.
Tomorrow, one misty, cold evening
Happiness gone not even in the skies

Sitting next to dark, unturned soil
A sound of a trumpet and a drop of rain
All emotions begin to uncoil
My thoughts of you I wish to maintain.

The lower I see you go
The quieter all the sounds get
Except the voice of my own hero
In my memories though, even those offset.

Your flag now in my arms
Presented by a quite Marine
It's my emotions this moment harms
I feel nothing as if on morphine.

Leaving the field
In the misty, cold night
Many emotions have been revealed,
Looked back at the horrific sight.

I always thought you had a shield
Though one single day caused the fuse to ignite
Everything to me now dead like as a barren snowfield
You shut your eyes forever without a single goodnight.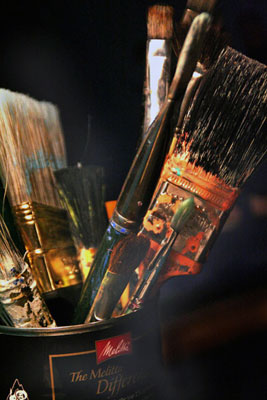 © Marina L., Orlando, FL