The Question
February 14, 2011
It's time to ask the the question,
The question of our life.
The question that determines
If we live in glee or strife.
We must ask if we care about the world
About our fellow human kind
And their suffering.

We must ask if we go to help
Or stay here and exploit
The pains of the many.
We must ask ourselves if we
Can live with ourselves
If we stay here and live
In blissful ignorance.

I've asked myself the question.
And I've found my answer.
I'll go into the world
Perhaps I go to die
But I'll give my life away
To save another stranger.

But I'd only go alone.
I wouldn't drag another
With me.

So I'll stay here with you
In your loving arms
Doing what I can
From safety.

I'll help the world with pen
With argument, with song.
I'll bring love into the world
As long as you stand beside me.

But if you ever go away
My life will be gone
The next day.
I'll go to help the world.
I'll hope that I'll die
And I'll dedicate the work I do to you
I'll try and get you back
But if it's not possible
I'll stay and live to help the world
Until my time runs out

Then I'll go into the void
Unhappy and alone
Having helped the world
But been without you

I cannot survive
Nor be happy nor alive
Without loving and being loved
By you.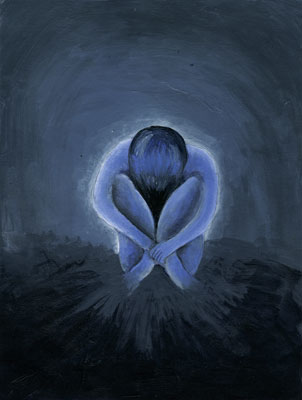 © Becky F., Sacramento, CA