My Darkness
April 6, 2009
My Lord Seduction,
lead me through your red curtained door that leads me your bed.
My Lady Lust,
pull me towards those pure silken satin sheets,
and bury me beneath you.


Take me over as my desire cascades along my virgin skin. Show me your beautiful flesh that has been tainted blacker than black.
Look at me with your lust filled eyes and capture my naiive stare.
Bound me so I may not leave.
Shackle me so I am all yours.
Devour me because I am your lovely feast.

Tainten me so I can join your world away from my pure one.
I shall run with you into those forests of the dead,
and fall into the endless pits of darkening pleasure.

I am yours, my lord seduction, and you may have all of me.
My Lady Lust, just take away my light, and
become my one and only darkness.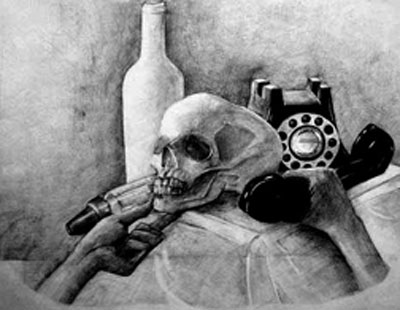 © Xiao H., Naperville, IL