The Proposal - A Sestina
January 1, 2017
I remember that night, when we went out to stare at the moon, The gusts were soft, barely a patch of wind
And a sky, orange and red, began to fade to black
And your necklace, studded and deep purple
Whispering soft words as the sun dipped to dusk
And the moon shone in the sky like a diamond.

You had a ring, a small golden emblem with diamonds
That reflected the sky, glowed in the moonlight
And glowed dark orange in the light of dusk
I wrapped my hands around the ring, your hair in the wind
Blowing, your dress shimmering a glimmering purple
In the moonlight, lighting up the night's black.

I got down on one knee with my hand on yours, nothing but black Surrounding us. My hands trembled, the diamond
In my pocket suddenly felt weighted like a purple
Heart medal, pulled to the ground like the force of the moon
And nerves shaking me like a small tree in a gust of wind.
You looked confused, but smiled, both of our shadows fading into dusk.

I remember you said "Why dusk?
It's just us, my purple dress and your black
Tuxedo, there's no one around to knock the wind
Around." I reached for my pocket, for the small diamond 
necklace and looked at your eyes, the two moons
that glowed, glinting like gemstones, like Amythests.

"There's something I've wanted for a long time," your purple
Eyes began to shine, like the orange sky at sunset
And you started to tremble like me, the moonlight
Like a master marionette, encased the box in darkness
And I let out a long breath. Closed my hands around the diamond And let my voice be carried into the wind.

"I love you, more than the lakeside loves the wind,
More than the red and blue love purple
And more than the world. This diamond
Is just a small measure of my love, and in the light of dusk,
Sarah, with all the love I can give, will you marry me?" You wrapped your black
Coat around me and kissed me, "yes," you whispered, "yes" in the soft, pale moonlight.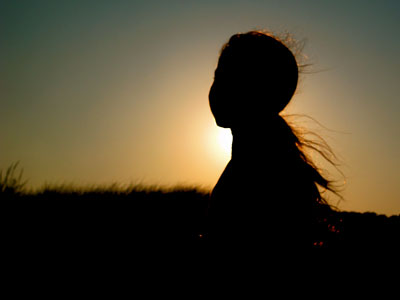 © Barrie T., Scarsdale, NY