Path of Trodden Life
October 4, 2014
Skulls made of dirt,  
Arms made of trees,  
Oh Skeleton Woods;  
let me pass please.   
  
Pebbles for a heart,  
broken and scattered,  
torn to pieces,  
as if none of it mattered.  
  
The Skeleton's wood,  
filled with dismay,  
monsters and goblins,  
all hiding away.  
  
The lake is a stomach,  
it will swallow you whole,  
I would watch out,  
go out; guard your thole.   
  
The knees of the beast,   
creaking and swaying,   
Are old bushes,  
moaning and fraying.  
  
The terrible trees,  
held together by threads,  
watches us fall asleep,  
sound in our beds.   
  
Lost souls, running and howling,   
Out of deep graves,  
still crawling and prowling.  
  
The dead plants are calling,   
wishing you into their nest,  
creating a creature you likely detest.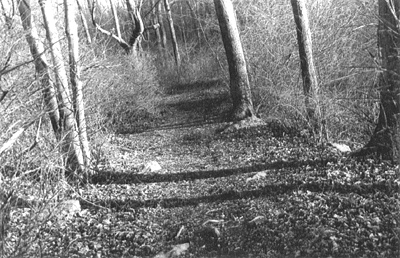 © Nicole N., Wilton, CT