Ever Again
November 16, 2008
If I cry, will you laugh with glee?
If I smile, will you be furiously angry with me?

I wonder who you are and how powerful you could be.
I wander your beautiful eyes to find something I could see.

Can I lay here on lust's white bed?
May I be wrath's holy stained liquid red?

Shall I cry not if you die?
May I just easily lie?

I want to listen to pride's soft song.
Even if it takes too terribly long.

Be sloth's little being...
that hid away my crystalline bloody ring!

Shy away.....
Listen to what you loudly say!

Be my lord of lavished love,
and crush light's white dove.

Take me in the pitch black dark...
Now brand me with your sinned mark!


Lay a unholy kiss upon me now,
and don't ask me even ever how...!...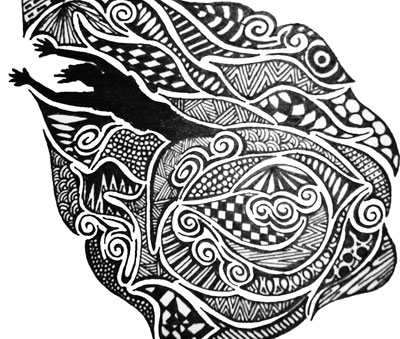 © Caroline B., Haworth, NJ