The Locket
November 3, 2008
She dropped the
Chains and looked at
Her hands, through the
Pallid skin her eyes
Traced the pattern of blue ribbons; a
Mess of veins.

She releases
The heart she had been carrying.
The feelings
Have not faded, but she
Couldn't quite grasp

Them as they hung in the air,
Head facing the ground.
A musky new fog clings onto
The sky replacing the
Brilliant blue, with the empty eyes
Of the little goddess,

Hiding in her locket,
A little charm of protection,
Also waiting for release.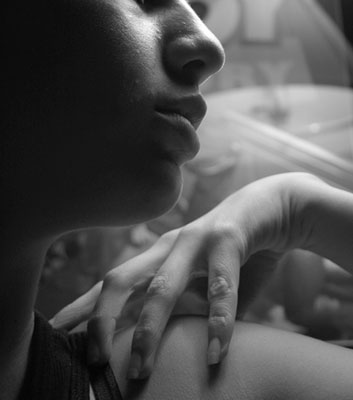 © Rebecca B., Santa Clara, CA