Seasons of Love
December 6, 2013
(April)
I fell in love with Spring.
He smelled of early morning rain
And his kisses were warm.

He brought me flowers
and promised never to leave me.
I was drunk like a bee.

(May)
Bloated on love,
I gloated gleefully
Never seeing him leave.

My love had left me
on the swift wings of the wind.
I cried for days.

(June)

I did it again.
I fell in love with Summer.
Against my sense.



Less gentle than Spring,
Summer was a wild lover.
Oh, the parties.

(July)

My blood ran hot
And his lust was so strong
That it burned my skin.



I forgot the love
Of my youthfulness,
Enamored with the sun.

(August)
He never said goodbye
Leaving me in a pool of sweat
and salty tears.

I was too dry to cry.
It was my second love lost.
I grew bitter.
(September)
Autumn came and took me.
Word had gotten around
that I was reckless.

I was wary
to love again
Yet I took the chance.

(October)
Autumn was like Spring.
He was gentler than summer.
How he loved colors.

Yet there was something
frightening about him
and his cold, cold winds.

(November)
I left autumn for
A mysterious stranger.
He promised power.

A grey gentleman
with cold, cold hands.
Blood was on them.

(December)
Winter was never
kind, but he grew increasingly
harsh and so cruel.

He terrorized me
And whipped the trees into
submission.

(January)
Beaten and afraid,
I cowered like a dog
Waiting for death.

Winter laughed and
slapped my cheeks with cold hands.
I cried and cried.

(February)
In my despair,
I remembered my first love.
How innocent I had been!

When I could I ran.
As far as I could from Winter
Until my feet hurt.

(March)
Exhausted,
When I could go no further.
Spring came to find me.

I had learned much.
I didn't trust him but I
Fell in love again.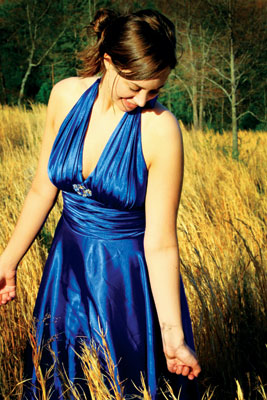 © Michelle B., Blairsville, GA