Old Wallets; Old Trust
January 10, 2013
When at a hole in the wall Mexican Restaurant
With a friend,
She paid for my burrito and my drink.
The man in front of us
Pulls his wallet from his back pocket
At first I thought it was a handkerchief
It seemed old enough to be.
He unfolded it, and in it were clean, neat bills
He went into his front pocket and pulled out change.
I looked at his face,
Worn down from days working in the sun
His hands calloused,
Nails cracked and the skin as well
You could tell the wallet was soft
The way his fingertips gently folded it
The ragged sides flopping into place
They'd been there for years.
I looked at his face,
Caught his eye after a moment,
I said to him, "I like you're wallet."
He didn't hear me,
So I repeated myself adding on, "I think it's cool."
He looked at me curiously,
Laughed and looked at my friend,
"It's old!" he laughed cautiously,
"It means you trust it," I replied.
In my head I was thinking of all the wallets
With jewels and brass knuckles now
Wallets made of duck tape and plastic
Not old fashioned leather and fabric
Fabric and fables trusted by men.
The old man looked at me like I was crazy
Not understanding what I meant.
He looked at my friend like I was crazy
She looked calmly back
And so did I.
"You have a good day ladies," he left with a chuckle.
I looked at my friend, asking her, "Did you understand?"
She let out a light laugh, "Yes I did."
"Good, because I don't think he did."

Trust the things you invest in
And if you do not trust them
Then do not invest.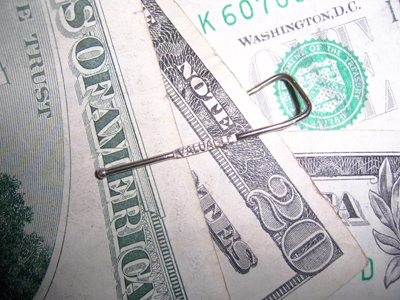 © Valcy E., Stony Point, NY