In the Darkness
July 25, 2011
It is I who dance among the daisies
The one who once sang her charming songs.
Who feels the chills,
The whippoorwills
Underneath her feet,
And wants everyone to sing along.

Although the winds howl in protest,
She continues her little dance.
She skips and flies, that Daisy,
And has the need to prance
Within the boundary, on this Earth we stand.
But still wants a second chance.

Her ghostly form heeds you here.
To the garden under the willow trees.
And if you sing or whistle a rhyme,
She will be forever pleased
That someone has come to visit her,
That poor Daisy dear,
Who although has tried to sing
The night has found it queer.

Why had the night rejected her?
She had always found it strange...
Her whistles have gone amongst the wind,
But her calls against the grain.
So she forever sat in darkness,
Awaiting refuge there.
But at night, no angels came
And never did she seem to care.

So go visit the girl in the willows,
The prancer in the night.
But do not expect to be back for home
Before the morning light.
She likes a new friend or two,
That has she always cared.
But she will keep you underneath the stars,
In her darkness there.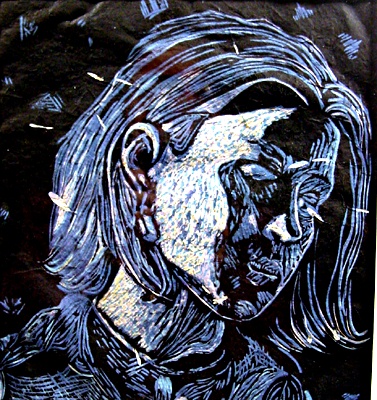 © Lauren P., Spartanburg, SC