God's Canvas
November 19, 2010
I wonder how the world looked before
It was painted by God,
Was it white like an artist's canvas
Or was it black like a teacher's board
Or maybe it was an unimaginable color,
The color of God's eyes.

God painted the sky blue,
Painted the sun bright
Painted the leaves green
Painted the black night
All by a breeze of his breath,
An airbrush hush, when he painted our death.

And when God painted us,
God dabbed his brush into his Heart,
Bringing out black, white, brown and yellow
And the only part he left alone was our own heart,
Because that we have to paint our-selves, a little dab everyday,
That is God's greatest art.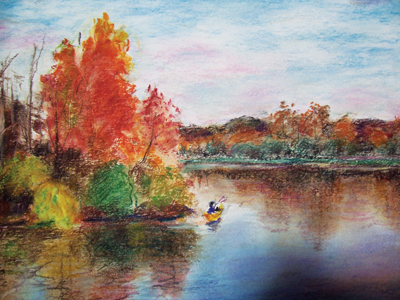 © Xiao H., Naperville, IL