The Mistake
September 25, 2010
Thinking he did something wrong
they sent it away.
They transported it with flashing lights
they assigned it a number
they had it wear a uniform
they made it wear matching silver bracelets
they structured its day
they gave it a box to live in
they showed it life in slotted views
they told it to obey obey and obey
they believed it deserved it.

Pleading for a second chance,
it followed the rules,
showed them the evidence
saying no saying please.
They gave it everything.
A grand banquet
even a place to dump its sins
a throne to sit on, a crown to wear,
and a chance to speak
saying not me saying you're wrong
saying the phone.
After the lights flicked they looked
saying great saying just what we need
saying we've killed an innocent man.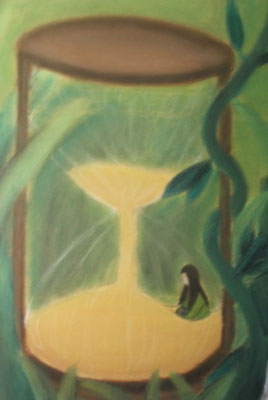 © Carollynn G., Hawthorne, NY