Handcuffed Bruises
September 8, 2010
This weakness I have,
comes from you.
You hit me everyday
Until I am black & blue.

You push me until I bleed,
fall to the ground and cry.
When I tell you the truth
you always say it's a lie.

One day someone will see
I am not a punching bag
and doesn't leave human size bruises
up and down my legs.

Someone who will love me
with all there heart.
Loving every limb on my body,
instead of ripping them apart.

He is out there right now
waiting for my smile.
This one you broke today
by hitting me with a sharp file.

I don't speak a word
when we have a night out
but if I said a peep
you'd kick me, punch me, and shout.

I am nothing to you,
"Why can't I be free?"
Away from this emptiness
So I can live for me.

You hit me again
but this one did count,
blood streams down my face
braking my jaw so I can't talk

I get up and try to fight back,
you beat with a flick of your wrist
my body covers in warm blood
(This body you once kissed)

My breathing becomes faint
by the time the cops came.
Putting cuffs on your arms
trying to say I am to blame.

Happiness fills in my mind,
as I glance at them taking you away.
I knew you were going to regret,
these times of abuse, someday.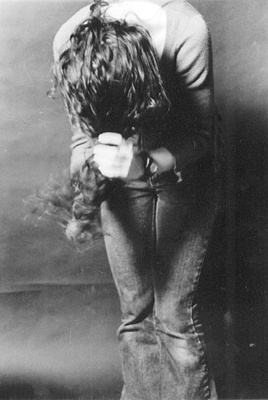 © Cerys W., Marblehead, MA