Passion for the Violinist
August 15, 2010
Now hark! Thou art the only one so true,
But thou dost not know my devotion yet;
A thousand time I'd pledge my heart to you
If it'd not halt your joyeous string quartet.
What note, what measure speaketh passion clear?
In mind, thy strings have grown to golden reign.
Your solos I'd rather eternally hear
Than listen to my worthless praise in vain.
Ay me! wouldst thou cease music priz'd and fine?
Such honeyed chords doth cause my heart to yearn!
Mayhap thy may desire to end strains divine,
But 'tis only thy beating heart I ask in return.
Farewell. Your name to softly write or say
—Hear me!— Will changeth dark night to sweet day.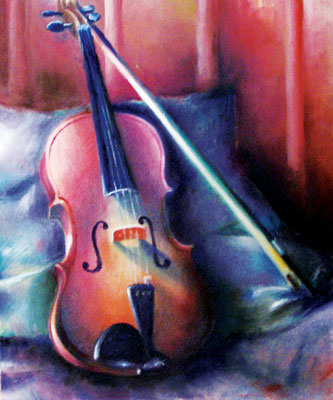 © Betty L., Fremont, CA