The Traveler
June 21, 2010
Can he fit his broken heart,
His splintered dreams,
And shattered start,
All squished and packed,
And folded, stacked,
There in his travel bag?

His torn half smile,
Tattered wave,
Heightened hopes, crashed and caved,
Enclosed, confined,
In musty sides,
Of leather travel bag?

You tell me now,
With furrowed brow,
And lengthly scowl,
And fractured vow,
How did you find,
The strength in mind,
Force him outside,
And worn through travel bag?

Were those the fingers,
Open, warm,
That placed soul's snapped, cracked, battered form,
Into a sac from dollar store,
Then watched and waved,
Stole, depraved,
From boy and travel bag?

And arms attached,
Were those the ones?
Who'd cradled him as only son?
That grabbed the knob,
Tossed to the mob,
Crossed at boy and travel bag?

So now how can you still explain,
Your total lack of moral pain,
As he turned his back,
Let memories crack,
Along with his travel bag.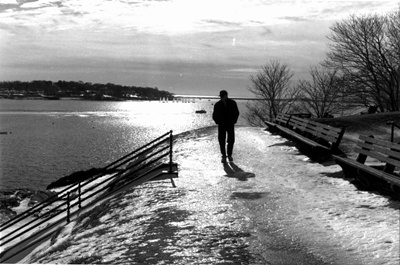 © Steve S., Marblehead, MA