Storm Dancer
March 2, 2010
Darkening clouds announce coming storms,
The darkness grows while the lightening forms.

A figure stands still as stone,
a gentle soul, but still alone.

A native man, far from home,
looks out over the rocky dome.

On the mountain he's stood since daylight's send,
and here he still stands, until night brings days end.

He lifts his voice to the coming storm,
he shouts to the sky, his heart reborn.

On this land he will walk, with a thundering guide,
the rain that falls will wash the tears he's cried.

From babe to boy, then boy to man,
If anyone can teach, this student can.

He has learned the ways of life's leading arms,
and he has lived his life, safe from most harms.

The storm has come and now starts build,
preparing the crops that have yet to be tilled.

The thunder rolls, the lightening strikes,
blue-violet light streaks in glorified pikes.

The rain now falls, and he says good bye,
as he falls Asleep to his lullaby.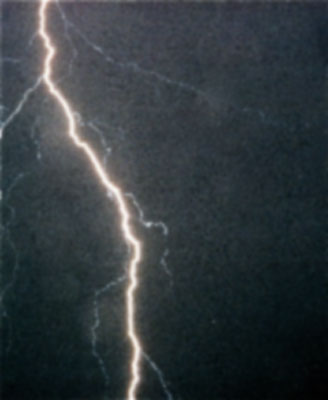 © Zachary C., Arlington, TN