What Will Happen to America
September 7, 2009
CHAINED in a corner
like a beast on a leash,
a girl scared and frightened
like a fish on a beach.
As the dim WHITE light flickers
BLUE eyes shine in fear.
Hopeless and pleading,
filling with tears.
Her RED velvet dress
is spotted with stains.
Each has a memory
filled with struggles and pain.
Like when she fought for her FREEDOM
but failed and got smacked.
Now she's alone and so frightened
as the basement goes BLACK.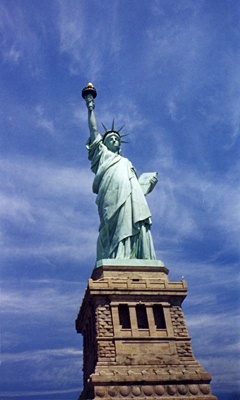 © Michelle S., Loda, IL