Fly
August 12, 2009
I wish I could fly,
Arms spread wide
With no thought
Of the earth below
And only thinking
Of the feeling of the wind
Rushing through my hair

No thought of fear, or
Pain, of
Heartbreak and rejection,
No memory of
silent tears cried over
Lost dreams, wasted emotion.
No thought of you.

And perhaps,
Way up there,
I do think of you.
Why,
I'd laugh it off.
"He was nothing."
And I'd try to believe
It was true.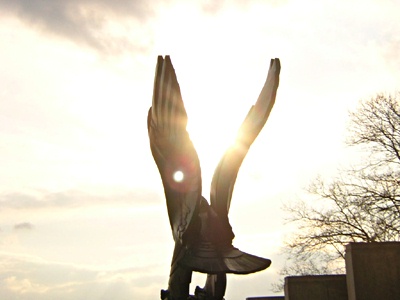 © Brittan S., Claremont, CA