Words Cannot Describe
June 28, 2009
A sudden endowment and knack for words
Gets poems read, yet her silence is heard
Concrete examples, similes preferred
Flying high as soaring bird!

Never censure, always sweet praise
Comments acknowledge, but sense no craze
Profound exhilaration rising through the days
They merely see words, can they recognize the blaze?

With futile effort and a determined will
Describing feelings from placidity to pleasurable chill
When no one understands, she questions her skill
Still, no poet will be still under inspiration or thrill

Attempting to explain this spiritual awakening peak
This bird reaching heaven, the Lord touching it's beak
Questions rushing, a meaning she seeks
Inside this middle world, to God she speaks

Then a sudden spark of clarity allows her to finally see
Not a word could express emotion to this intense degree!
She was blaming her skill, they're understanding, me
It makes no difference in this moment, she's finally free!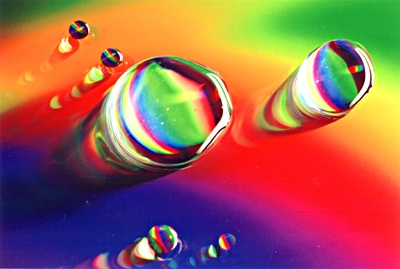 © Matt D., St Peters, MI