Ill-Fated Summer Magic
May 22, 2009
With the smell of sunlight
Upon her translucent skin,
She danced out of his life.
Like an ill-fated summer day,
Heralded by clear, bright skies
And closed with angry growls
Of a malevolent storm;
Their time was bittersweet.

He hurled himself carelessly
From the known cliff of sense,
And into her engaging eyes.
He traveled the exotic jungles
Just past her mascaraed lashes;
For a week he disappeared,
But resurfaced haunted
Like one who has survived war.

Her magic was unintentioned;
She cast spells with laughter,
Entrancing but not noticing.
She would not see the devotion
Of the moths who followed
Her sparkling, addictive light.
Her sudden absence left a wake
Of bodies crying for a vital fix.

He drifted by today.
A spirit barely living.
Stuck to life by breaths,
By inhalations weak
And exhalations weary.
He watches the sun move
With the longing of one
Who once held a star.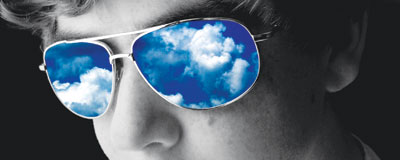 © Joseph B., Mesquite, TX