Tears
April 29, 2009
Tears
Streak down my face.

I can feel the mask
I wear each day
Washing down my neck.

My eyes,
Covered
To the last lash,
Now stand exposed.

I glance out the window.

I see rivulets of water
Streak down
The paneled glass.

I hear the patter
Of water on the roof.

I am blind to the world,
But I can imagine.

I can imagine
the rain
dripping
off the spring leaves.

The new life green,
The sand paper bark,
The spongy mud.

I can imagine
Furry tails
Peaking out
For the first time in months.

I can imagine
The sun breaking through the clouds
And people stepping out their doors,
Taking cautious
Little
Steps
And Glancing
To the sky.

I bring myself back
And look to the window,
This time,
I see only my reflection.

The matted hair,
The red eyes
Framed with streaks of black.

I realize
My foolishness
For sitting here
When the life I'm missing
Is out there,
Outside that window.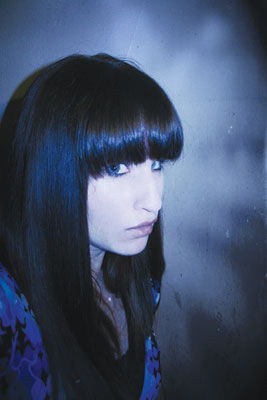 © Monica L., St. George, UT