Mars
MAG
How much did it cost to assemble Spirit and Opportunity? I'll tell you: $800 million. That's a big hunk of money that could resolve problems like health care, schools, the effects of natural disasters, and tax increases. Not only is there one, but two remote-control cars on an area where humans don't even exist. Why does $800 million need to be there if humans aren't? Scientists want to know if life ever existed on Mars. It's like attempting to dig up a bug that might have been buried years ago. If scientists want to find out simply because of curiosity, then they should use their own money. Even if there were, or are, life forms there, do you think they would help us or repay the millions spent to find them?

Now, this mission would be somewhat understandable if a Mars Rover lasted a lifetime or cruised all over the planet, but the Mars Rovers were expected to "live" only three months and travel just 30 feet a week! That's approximately 450 feet in three months!

Think of the thousands who lost their homes in Hurricane Katrina or the 2004 tsunami. Do you know a child who yearns to receive an education, but can't afford it? Do you know friends or family with an illness but the cost of health care is too great? Eight hundred million dollars could help these people immensely. This money could repair damage done by recent disasters, supply hundreds of college scholarships, and help pay medical bills for the dangerously ill.

Haven't we all heard the groans about our failing economy? America wants to be a leader in astronomy and space exploration, but where will that get us? Wouldn't it be better to be known for helping malnourished people in Third World countries, and the hungry in our own? Wouldn't it be better to be known for helping those with AIDS in Africa rather than sending hundreds of millions of dollars to a place where money doesn't matter or exist?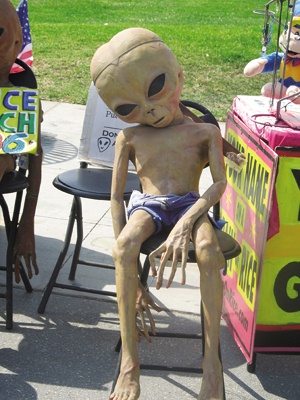 © Anonymous