The Symbol of Fall
September 29, 2009
I have always pondered the question, "Why is fall so beautiful, if it resembles the death of all the life that started in the spring?" How can death paint such an amazing picture on the Earth year after year? If trees are dying, flowers, plants, animals, why is fall one of the most popular subjects of art and story?

The changing color of leaves on the trees in my opinion is one of the most amazing sites I've ever seen. To see a yellow, orange, and red flowing mountain range go on for miles and miles is a chance I would never pass up. And to see the ground covered with a fresh layer of color after a strong wind is one of many aspects of fall that makes it my favorite season. However, I have never thought of death as a beautiful thing. It was always a terrible, tragic thing in my mind. So again, why is the death of nature during fall, such a great thing?

I think God made fall so beautiful in order to remind us of something that I recently discovered. I think fall is a symbol to remind us that death is not such a terrible thing. It may seem terrible in our mortal minds, but it is in fact not the end, but a new beginning. It is the beginning of eternal life, where death never exists. Of course death is never a pleasant thing to experience, but I think we often lose sight of the fact that; we really are going to a better place. I think the cliché "They're in a better place," has been over used and lost it's meaning over the years. I'm not saying death is not a serious matter, or that we should rejoice at a funeral. I'm just saying we need to remember that through this sad time, there is an amazing change taking place in that person's eternal life.

Yes, everything dies in the fall, but it always comes back in the spring. Look at this entire season God sends us year after year, as a symbol of what death really is. We will all die someday, but look at fall as a reminder from God, that it is only the gateway to an eternal spring.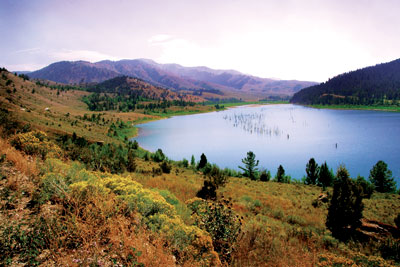 © Matt S., Glastonbury, CT