Days Of Our Lives' Will and Sonny Make Strides
February 11, 2013
Sonny Kiriakis, portrayed by Freddie Smith, was introduced as Days Of Our Lives' first openly gay character in 2011. His co-star and on-screen love interest, Chandler Massey, portrays Will Horton, who more recently came to the realization that he is also gay. Will struggled for months not knowing whether he could accept himself or not, but with the help of his friend Sonny, he eventually found the courage to come out and even start a relationship with Sonny - which has proven to be very popular in Salem and with the soap opera viewers.

Watching Will's struggle over the last year or so has been quite the storyline. I applaud Chandler Massey for taking on such a role, and pulling it off, if I do say so. I also applaud Freddie Smith for the role he plays, and the on-screen chemistry the two share is absolute perfection.

Days tackling such a sensitive topic and doing it in such a respectful, and also realistic, manner has been great to see. They've showed how tough it can be for some people coming out, and also how satisfying it can be in the end (minus the drama Will and Sonny have gone through since - this is a soap opera after all). Seeing Will go from being a complete mess to finally accepting who he is and being in a relationship with a guy he loves never ceases to put a smile on my face.

I think Days is making strides and helping to change the world when it comes to the LGBT community. Days Of Our Lives has been praised numerous times for the storyline and even won a GLAAD Award last year, which Chandler and Freddie accepted at the ceremony.

Watching Will and Sonny, more commonly known as WilSon, on screen every day and watching their relationship grow has been such an amazing thing to see. Though there may still be some who do not support the couple or the show's choice of storyline, there are also many who have become more open to the idea since watching WilSon.

Overall, Will and Sonny have proven to be one of TV's greatest gay couples and are helping with evolution each time they're on the screen.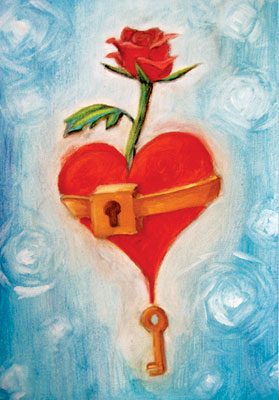 © Louisa L., Pleasanton, CA