Free Media: Expressive and Enlightened
February 24, 2009
In today's diverse and ever-changing society, politics and entertainment dominate media all over the globe. Both print and electronic journalism are overflowing with opinions, facts, arguments, and narratives about such topics, and the sheer amount of information may seem overwhelming and sometimes unnecessary. However, free speech in media is essential to the American ideal of free press and self-government. American citizens need free media in order to gain a wide range of perspectives rather than a filtered point of view that aims to conform to a certain group's standards.

Many may argue that the United States' practice of free media may have potentially negative effects, especially on our youth. They feel that the radically different viewpoints and controversial topics in today's media can contribute to the downfall of society's morals. But it is precisely these varying perspectives that create more well-rounded individuals who have a better understanding of the world around them. For example, in the recent Presidential elections, thousands of newspaper articles, blogs, and television programs gave rise to heated discussions debating which candidate was better qualified to run our country. Free media was undoubtedly at work, allowing individuals and groups to openly offer their own opinions. Some media organizations informed the public about the pros and cons of each candidate, demonstrating no bias regarding party lines. Others let their political preferences seep through their coverage of the elections, which was, for the most part, widely accepted by the public. In this way, free media played a significant role in informing our country's citizens about each candidate, a task essential to determining the next leader of a country so rich in history and liberty.

Along with enlightening the public about political matters, media's goal is to inform others about ideas, cultures, people and events that are relevant to a particular audience. Americans desire and deserve a legitimate connection to the issues facing their lives. In order for them to bring change to the United States and the world ' for example, by electing a leader that can initiate this change ' they must be cognizant of the numerous world views that exist around them. This shows the beauty of free media: it gives individuals many viewpoints to assist them in making informed decisions, thus promoting more variety and expression in journalism.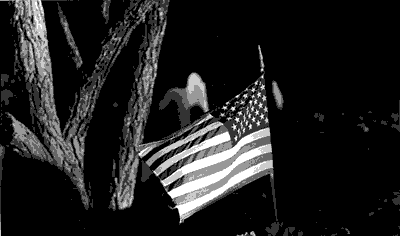 © Kimberly R., Marblehead, MA