No Fishing
December 8, 2011
Sunny skies, cattails, and lazy water. A sudden plunge. The fish is dragged, writhing and struggling, from the pond. Clumsy skill leaves the hook caught deep inside- swallowed. Painful manipulation- a hopeless cause. Finally, the line is cut and the fish returns to the water, protracted death buried within.

Vicious barbs, composed of obligations and tempered by high expectations, shred my consciousness. More painful still, my affliction stems largely from the ones I love- and every kind word cuts more cruelly than the last. I speak, ironically, of compliments. All these glowing words, so innocent and well-intended, so pleasing at first. But then the line goes taught and the long, bitter drag begins. Enwrapped in the very fiber of my conscience, it is a line I am reluctant to break.

Say what you will- that I skulk away from responsibility, crumple before expectations, or simply devalue and condemn benign accolades. However, I respond with conviction that my critics underestimate the power of words. Words- so simple, so negligible, so strongly binding. I do acknowledge this awesome power, and thus I arrive at the only possible conclusion: compliments terrify me. Every thoughtful word, every kind suggestion, relegates me to another's version of my life. The very act of accepting a compliment is morally binding. And I realize now with alarm that, unlike most contracts, a compliment requires no signature nor witness nor any legal process. I do value compliments as honest praise for my accomplishments.


But I refuse to adhere to your vision, your judgment of my life.


Scattered people sprawl on the cool grass, admiring a clear blue sky. The pond laps sedately at shallow banks, undisturbed save for a single post thrust into the mud. The attached sign reads: Enjoy the Scenery. No Fishing.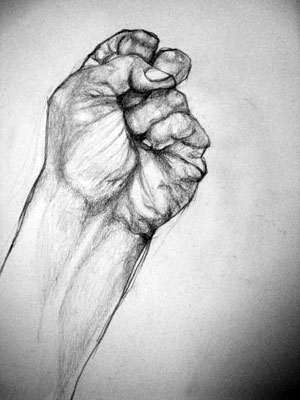 © Victoria S., Vashon, WA