THH: A Popcorn Guide to What Theater-Hog You Were in Summer 2014
September 19, 2014
Last summer, the box office was filled with characteristic booms and busts—though still, regardless, a lot of films. So, when school let out and the hot weather rolled in, where we you in the theater? Drooling over a lovefest? Were you greedily snacking, watching two men defeat the alien race to all odds?
Here's a 'popcorn guide' to just what kind of a movie maniac you were this summer. [Credits of the Holy Hitchhike's Review]
X-Men: Days of Future Past  The Amazing Spider-Man 2
Guardians of the Galaxy    Maleficent
You are, primely, a Marvelite (if you have seen the first three repeatedly), and also a fantasy-adventure addict. Give 'em guns, a noble quest against all, and versatile undertones of humor—you're in it to win it.
Detailed and clever action is what you prefer, but also themes of very human struggles and insecurities, fears. You thrill to watch justice meet fist, as long as there is a rhyme and reason to the gloried angst: this may often be a factor that leaves you more particular in choosing action films.
Transformers: Age of Extinction   The Edge of Tomorrow  
Sin City: A Dame To Kill For    Dawn of the Planet of the Apes
Snowpiercer
A darker, more cynical version of the category above, sci-fi trumps fairy fantasies for you when it comes to movies. There is usually desperateness, a terrifying sentence of absolute extermination, lack of a love triangle, and all-out grit in these choices. Gore also tends not to be too much a problem.
However, it's not just that you admire more pragmatic movies, but that you want to see cleverness and sharp realism juggled alongside fantastic filmmaking. You have consigned to a two-hour commitment, and you want to be able to feel more than just rebellions roaring on screen.
How To Train Your Dragon 2  The Lego Movie
Earth to Echo  
You surprise people when you say you actually like action, because you are often mistaken for the simple-minded kiddos. But your interests go farther than that; alongside bright laughs and under-running romantic tints, coming-of-age themes are all yours, from the soaring heights atop Toothless to the "Everything is awesome!" pixilated world of Lego's.
Chef       Blended
Begin Again     The Other Woman
Magic in the Moonlight  
Is there anything possibly wrong with comedy? No, not for you. And it's even better when you add the ticklish realistic tones of adulthood, and the often strange situations that can thusly ensue. From Andrew Sandler to Colin Firth, Emma Stone and Jon Favreau, you also tend to stick to the tested-and-true veterans of the big screen.
Wish I Was Here    The Fault In Our Stars
Boyhood      If I Stay
The wide-eyed, dreaming teenager is usually the crowd supposedly correlated with this field of films; however, these theaters can be filled with practically anyone with a touch of indie within them.
You, above all, crave meaning. Augustus Waters' tackle of oblivion and the infinitesimal greatness of the human being are the themes that leave you tingling on the way back to your car. Mortality and the ides of legacy keep you awake and wondering; the heartrending evanescence of romance and family are your home base.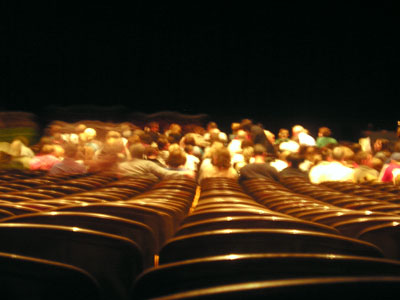 © Jessica P., Bethel Park, PA