A Cruel Place
MAG
Most people wouldn't enjoy having their livers swollen, shampoo dropped into their eyes, or being in a cage so small they can't stand up. So what makes people think that animals feel any less pain? Animals all over the world are inhumanely used in the fur trade, laboratory experiments, and factory farming. Although the first animal welfare organization was formed over 150 years ago, it's only been fairly recently that the idea that animals have rights has gained some acceptance in a few countries.

When showering or putting on make-up each morning, most consumers don't realize that somewhere in a cosmetics factory a rabbit is suffering so people can look and feel good. Hundreds of thousands of animals are poisoned, blinded, and killed every year in order to test shampoos, household cleaners, hairsprays, and other products. One of the worst experiments is called the LD5O test. LD stands for lethal dose and in the test, chemicals are increasingly injected until 50% of the animals die.

Animal testing for cosmetics and other non-chemical items only accounts for six percent of animal experiments. They are also used for medical research, though it has recently been shown that they are rarely good substitutes for the human body. Studies have concluded that we often waste the lives of both animals and humans by infecting animals with diseases they would never contract. Chimpanzees are an endangered species, but they are still being taken from the wild for laboratory testing with about 1,200 currently held in research facilities worldwide. One European company was recently found keeping them in cages so small they couldn't stand upright.

I understand that we need to test new procedures on something - we can't just open up a human being and perform a heart transplant for the first time - but we don't have to use 65 million animals a year. The number could be greatly reduced if there were better communication between scientists to avoid duplicating experiments. It's estimated that every six seconds, a laboratory animal dies. That is completely unnecessary.

Many people are vegetarians (including me), and with good reason. Most believe their meat comes from happy little cows that lived happy little lives on happy little farms, but it rarely happens that way. Many companies produce meat by doing what is called factory farming. Instead of being able to roam outside until it's time for slaughter, animals in factory farms are kept in very small pens. Do you know where veal comes from? Calves that are chained by the neck in two-foot wide crates. This confinement makes the meat "tender" since the muscles cannot develop. They are fed an all-liquid milk substitute which is purposely deficient in iron and fiber to produce borderline anemia. At approximately 20 weeks of age, they are slaughtered.

Battery hens are kept in tiny cages with other hens, unable to stretch their wings. In 2003, Israel banned foie gras, which literally means swollen liver. Foie gras comes from force-feeding geese and ducks vast quantities of salty corn, which causes their livers to swell up to ten times their normal size. Last spring, the Chicago City Council passed a foie gras ban and joined California and several European countries that have outlawed the "delicacy." Even if they are going to be slaughtered, animals should be able to live their short lives in a humane way.

Fur farms are also a big concern for people fighting for animals' rights. Undercover investigators recently visited fur farms in China's Hebei Province and found some pretty disturbing things. The foxes, minks, rabbits and other animals there are often skinned alive.

You would think that with the intelligence and science available, we could find better ways to handle humans' demands than make animals suffer. Most folks are completely oblivious as to what really happens on factory farms, laboratories, and fur farms. To help stop this animal cruelty, you don't have to become a vegetarian or stop wearing make-up, just make sure you're not buying products from factory farms, cosmetic factories that test on animals, and don't wear fur! Nothing's going to change unless the majority of people speak up, so spread the word of what's really happening and we may be able to make this world a better place.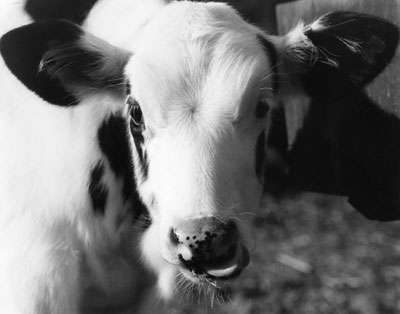 © Anonymous