We are the next Generation
January 2, 2010
We are the next generation
Catastrophe. That is what we as a species are proclaiming. The glaciers are melting, the earth is getting warmer, wars are being fought, pollution is everywhere, and many different kinds of species are going extinct. Many people are saying it is too late and the earth is lost. Don't listen to those people. Yes, all the things that I wrote about are happening, and yes the condition of our planet is deteriorating. However, these things do not mean that all is lost.
We as a species need to stop arguing, stop watching television, and get out there and save our planet. We can do this by writing to our Senators, asking them to promote green energy. We can also do our part by trying stop polluting our planet. Recycle more, and don't just leave it to the adults to do all the work.
Like it or not, WE ARE THE NEXT GENERATION. It will be OUR RESPONSIBILITY to take care of our world. By saying "oh the adults can do it" will not solve our problems. Because, if you think about it, the adults have not solved these problems. Do you know what we are inheriting from them? We are inheriting a polluted world, plagued by wars and discontent. So like it or not, NOW IS THE TIME TO ACT! We are not powerless. This is America, we have a say too. Just because we can't vote yet, does not mean we can't petition and have our voices heard! In most other countries of the world, the people there can do the same thing.

That's what we need to do. If you think about it, that is our responsibility. Let's look to the future and save our planet, so that our children can inherit a world better then what we are getting and know that our generation was the one that put a stop to all these problems.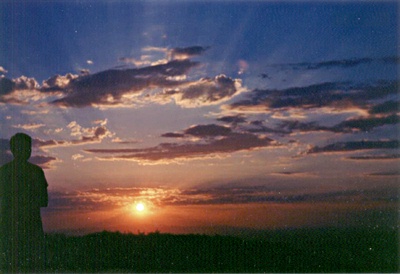 © Jovee B., Dededo, Guam