Never Give In
March 2, 2010
December 22, 2008

Today was a bad day.

Right now I am locker in my room. I am shaking so badly it's hard to type. I'm freezing cold and my hands are wet. I'm doing this to do something because I can't sit here and do nothing. I'm waiting. The time is going so slowly. I'm waiting for my dad to come home from work.
It started some time while I was at practice today. I called at eleven for her to pick me up. That's when I decided I didn't really want to go home at all. I could already tell by her voice that it was going to be a bad day. I can always tell. Even when it's not that bad, I can always tell. It's like I'm attuned to it or something, like I'm always looking for the signs. Not that I really have to look.


She's knocking on my door now. I jump every time she does. But I won't let her in. Not again. My heart is pounding harder. She's trying to force the locker door open. Don't give in. Don't let her in. Please go away. She's crying now. My heart is broken. The shaking is getting worse by the second. All I can do is push the keys as fast as I can to block it out. She says needs to talk to me. Sure. She says it's about Dad not her. So I open the door the smallest crack and she says he want to talk to me. He's not home. She doesn't have a phone. I tell her I'll call him but when I do, he doesn't know anything about it. She always makes excuses to get it. And eventually I give in. I'm not sure if I should or not. Next time, I promise myself, I won't. The next bad day, I'll be stronger.

Anyways, I always seem to know. It seems like sometimes I know even before I get home, or get in the car or whatever. But even when I don't expect it I always know instantly. Her eyes are different. Her voice is different. Even the littlest thing that no one else would notice. But it is always as obvious to me as if I had come home to a complete stranger. She's not my mom.

I finished practice and she picked me up. It wasn't that bad then. She drove me home. I am always afraid to be in the car then, even if it's not that bad yet. But sometimes it is. Once she picked up me and a friend on a very bad day. Basically a hell of embarrassment, fear, and anger.

I've seen more of this than people should see. I know I haven't seen as much of this as some have, but it's still enough. It's still too much. I've seen the pain on my brother's face when I was too young to understand what was wrong. I've seen bad days, worse days, and even worse days. I've seen the darkness that no one should see. I've felt an anger that no one should feel. I've seen my mother fade away into someone I don't know, someone I despise, countless times. I've seen her collapse in the doorway of a hotel room in the middle of the night. I've slept in a car with my dad on a trip so we didn't have to stay in the hotel while she vomited all night. I've felt myself hit rock bottom over and over and over. I've felt the tears stream down my face, again and again and again. But by far, the worst thing I've seen is a man, strong and proud, broken down into dust. Stabbed by this evil, his spirit drained out of him little by little until there was nothing left. So strong, but not strong enough to protect up from the evil, the pain. A man, my father, reduced to tears. She can apologize all she wants, make all the empty promises she can, but she can never erase that image from my mind.

I waited out the day avoiding her as well as I could. As the day went on it got worse. And worse. I feel like it's my fault I let it get this bad. I should have been watching more closely. Listening harder. Listening for that sound it hate more than other I could ever imagine. The sound of the can popping open.

Beer. It's always beer. Oh, how I just want to destroy the people that make that god awful stuff. There's no point to it. All it does is ruin lives. It steals little pieces until there is nothing left but empty pain and fear of tomorrow. Until you have seen what I've seen, you will never understand the feeling of walking home, hoping…praying it will not be a bad day. Your steps slow down, you heart speeds up, and you'd give anything to just have one good day. Because you love that person. You love them unconditionally, and you just want to see them when you come home. But no. You come home and a stranger is there. You hate this stranger. You loath them with all of your heart. Why have they stolen the place of the one you love? Just go away. Stay away forever and don't hurt me anymore. And no matter how long the stranger stays away, you live in fear everyday of their return. You don't trust, not for a single minute, that they are gone forever. You know better. One day they will return and ruin everything all over again.

I decided a long time ago that I would never drink. Not even once. I know it's going to be hard, and I'm going to be seen as strange or too innocent or conservative, and people are going to tell me ones not going to hurt anything, or just try it. But I must never give in. Because who knows, maybe that one will be the one that starts it all. My very worse fear in the whole world is that it will get me too. I must never hurt the people I love the way she has hurt me. I must never give in.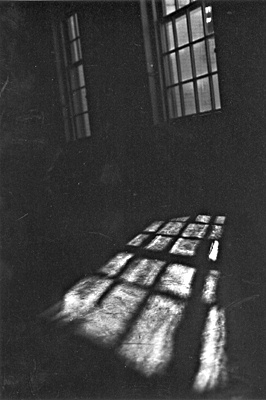 © Anonymous