Feminism Is Needed Now More Than Ever
November 16, 2017
It has never been a better time in history to be a woman. Throughout the past hundred years feminism has taken many strides towards equality. As a result, women now have the right to vote, the right to attend school, the right to have a job, and an increased salary. This has convinced many people that feminism has run its course and achieved its goal. These people may not be anti-women's rights but they honestly believe we have reached equality between the sexes. But if things stay the way they are, by the time I get a job, it won't matter how high quality the work I produce is, I will be paid 20% less than my male coworkers. When I ask for a promotion, chances are I will be called bossy, rude, and presumptuous. If I reach a high position in my career, I will have to fight harder than any man in the room to be heard because chances are I'll be the only woman there.

No matter my effort, grit, and willpower I would have second-class status to any man in the room and that is shameful. Do we, as men and women, still live in a democracy if half of the population isn't represented in executive positions? "Nothing would help societies grow more than educating and empowering women economically. Democracy is a sham until the planet's majority population actually achieves equitable representation in deliberative bodies and executive positions of government. And the absence of women in positions of power is also, of course, a guarantee that women's interests will continue to be minimized, ignored, or repressed." (Rothkopf). It's a matter of basic human rights. Women's rights are human rights. Feminism is equality. Feminism is the opposite of sexism. And feminists are needed now more than ever, because no one should be discriminated against based on gender. Because women's interests are still repressed and minimized as well as their effort to economic and social progress. Those who accuse feminists of being anti-male only sow more seeds of division and end up embracing precisely the same kind of intolerance they accuse feminists of.

Today, American women earn 80 cents for every dollar a man makes, meaning no matter how able, educated, or involved a woman is in her career she will get paid 20% less than a man (Miller). Her hard work will be valued less because she is female. In addition, only 19.6% of the US Congress is made up of women, thus there are 3 times more men in Congress than women (Women in the US Congress 2017). Only 6.4% of Fortune 500 CEOs are women, consequently there are almost 15 times more male Fortune 500 CEOs than female CEOs (Fortune). But women make up more than half the population and they are still grossly underrepresented. This is not just a cultural anomaly but a disturbing fact and to think that it's a concern only for the politically correct is dangerously wrong. So why isn't the representation proportional to the number of women? Many argue this is due to women's incompetence or lack of education but, "Girls are increasingly outperforming boys in the classroom, earning about 57 percent of the undergraduate and 60 percent of the master's degrees in the United States." (Sandberg 15). This data is hard evidence of our way of life. We are so accustomed to undervaluing women that we have come to accept the unacceptable. This exclusion is not on grounds of merit or capacity but by residual historic habit. We are inspired by "All men are created equal" and overlook that there is no mention of women in our Constitution.

Feminism has indeed taken many strides towards equality. But not enough. And not everywhere. Undervaluing human beings because of their gender undermines everything we believe about equality, fairness, and justice. No society can thrive without the economic and intellectual resources of its entire population. We need to stand up for people around us, we need to stand up for equality. You can't say that you are a good person because you don't discriminate, it is about what you do when you see someone that does. That's why our society and our very civilization needs feminism.
Works Cited
Miller, Kevin. "The Simple Truth about the Gender Pay Gap." AAUW: Empowering Women Since 1881. AAUW, n.d. Web. 07 Nov. 2017.

Rothkopf, David. "The Balance of Power." Foreign Policy. Foreign Policy, 28 Apr. 2013. Web. 07 Nov. 2017.

Sandberg, Sheryl, and Nell Scovell. Lean In: Women, Work, and the Will to Lead. New York: Alfred A. Knopf, 2017. Print.

"These Are the Women CEOs Leading Fortune 500 Companies." Fortune. Ed. Fortune Editors. Fortune, n.d. Web. 07 Nov. 2017.

"Women in the U.S. Congress 2017." Women in the U.S. Congress 2017 | CAWP. Rutegers, n.d. Web. 07 Nov. 2017.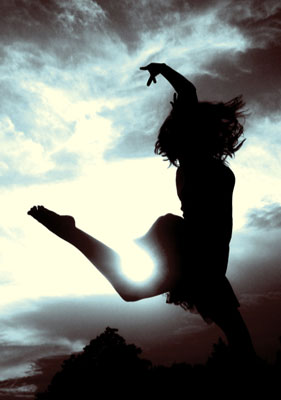 © Martha V., Morton Grove, IL